Our House in Lights
First, we'll show you our house decorated in Christmas lights.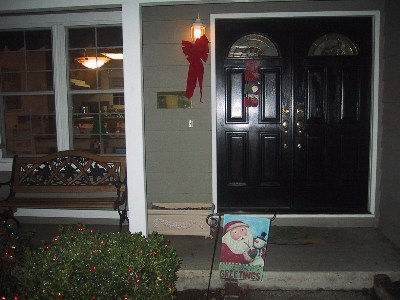 Here is the front door (I know, not very exciting)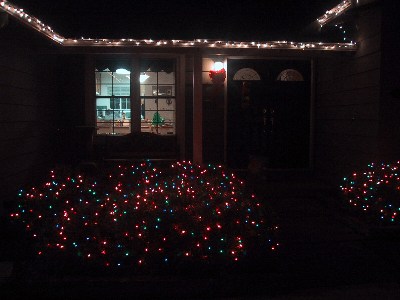 Here is the front door area lit up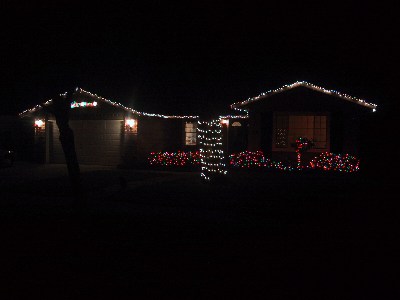 The entire house lit up (Casey and Quinn helped)
Even the rose bush (middle) got into the act
Another angle of the living room window
Casey's Work of Art
Casey made a gingerbread house at school (all by himself)
A close-up of Casey's house
Juniper Christmas Party
On December 10th Juniper had the company Christmas party. They set-up a giant tent and we had a big party. Here are a few of the highlights...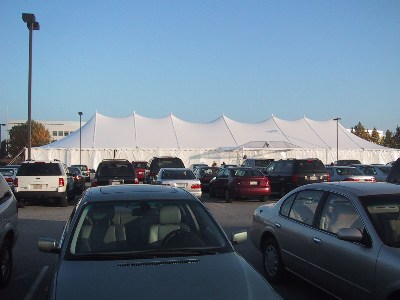 The tent was a pretty impressive sight to see. Casey was amazed that a tent could be "bigger than our house!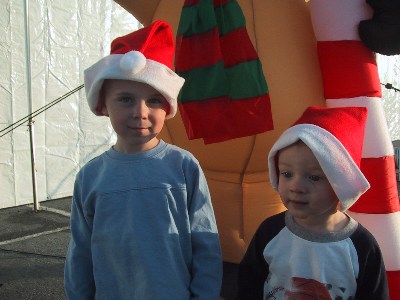 The fellas were ready to party with their Christmas hats!
Inside there was a chocolate fountain. You can't tell from the picture, but the chocolate was flowing. It was pretty cool!
There were lots of treats that you could dip in the fountain.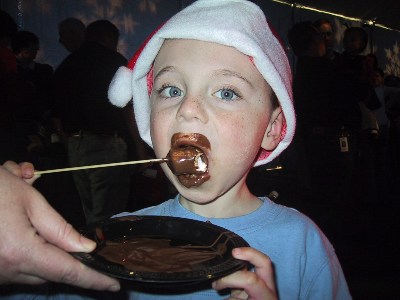 Guess who loved the fountain?
Quinn wasn't far behind!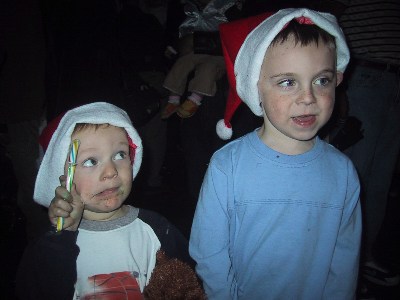 Quinn makes the best faces!
Thats all the pictures for now. I am doing my best to get this new format up and running. I will be adding more in the days to come.
Bill